So You Want To Buy A Foreclosure
With the housing shortage in full swing, buyers are looking to websites like Zillow and Trulia to find homes that aren't actively on the market for sale yet, to see if they can buy one. I appreciate your determination to find a home, really, I do! But, how, you ask, do you buy a foreclosure? Well, typically, the Zillow pages will tell you if a home is in one of these statuses, and this is usually the process a foreclosure home goes through: pre-foreclosure, foreclosure , For Sale, pending, sold. Here's another way to look at it.
PRE-foreclosure
Foreclosure
For Sale (STOP RIGHT THERE) NOW, a home that was in pre-foreclosure or foreclosure is NOW for sale on the open market, and you can get a loan on it, typically a conventional loan, unless it's supposed to be cashed out due to being unfinanceable. When it's in pre-foreclosure status, it's not necessarily for sale. Many buyers, when they see that status on Zillow (who we allow to sweep public and private information into their system by way of algorythm and written permission), they think they can get a loan for a pre-foreclosure. Folks, most people whose homes are in pre-foreclosure status are trying to save their house, not sell it. So, if you see PRE-FORECLOSURE status, please don't ask your real estate agent if you can go look at it. Someone, who is trying to save their home, is still living in it, and they are in dire circumstances, and don't want to sell their home if at all possible. Please, have compassion on them, and go on to the next home that IS for sale.

If a home has been foreclosed on, it went to a sheriff's sale at the county courthouse first, where, if you wanted to buy that home, you need to show up with cash or a cashier's check from your bank with the exact amount of money you plan to pay for it.

So, now we see that the foreclosure did not sell at the sheriff's sale. The bank that owns the home is, 99% of the time, going to contact the real estate agent they use to sell their foreclosures, and it'll take two or three months, sometimes more, but they'll put the home up for sale, and you'll see it in the list with all of the other homes for sale.

I hope this helps the hard-working folks who want to buy a foreclosure or pre-foreclosure. You can see it takes a lot of patience to go through the process. It's important not to get ahead of your agent, otherwise, you'll likely be disappointed and go on to the next agent to see if maybe they will take you into a pre-foreclosure. Instead, look at the homes that are ACTIVELY for sale NOW, rather than those homes where the owners are trying to save their home and stay in it.

I'd like to hear some others chime in here in case I missed adding something that's helpful. Thank you.

Have a great day!

Sincerely,
Connie Suehiro, Realtor, Gary Mann Real Estate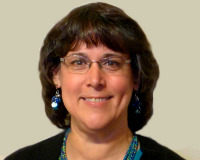 Author:
Connie Suehiro
Phone:
509-431-5804
Dated:
February 7th 2020
Views:
3,721
About Connie: ...