How To Keep Your Pipes From Freezing
Winter means toasty fires, steaming cups of hot cocoa and - for many - frozen pipes. Frozen pipes can lead to major damage, so it's important to keep them protected when cold air hits.
Experts recommend a few tips for protecting your pipes as the weather turns cold.
- When an overnight freeze is expected, slowly run one or two faucets to keep water moving through the lines.
- Outdoor hoses and their connection to water sources are particularly vulnerable to freezing weather. Experts advise consumers unscrew hoses from the outdoor faucet to allow for drainage and keep outside hose bibs open to allow water to drain.
- All outside pipes and hose spigots should be insulated, this is easy to do with the purchase of an insulation kit from your local hardware store.
- Pipes running against exterior walls, like those in kitchens, are often subject to freezing and typically have little to no insulation. Keep cabinets under kitchen and bathrooms sinks open to allow for warm air flow to prevent freezing.
- Pipes in unheated areas like basements, attics and near garages are also susceptible to damage from cold. Take special care to insulate these areas.
- Heat tape is a great product to insulate water pipe. These "pipe sleeves" could be as simple as newspaper wrapped around pipes to keep them warm and insulated.
- During cold spells, experts recommend keeping your thermostat set at the same temperature during the night and day - this helps regulate temperatures and prevent unwanted expansion.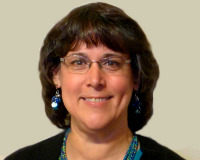 Author:
Connie Suehiro
Phone:
509-431-5804
Dated:
January 24th 2017
Views:
380
About Connie: ...