Interest Rates Heading Up And What You Need To Know
We have been spoiled by historically-low interest rates for years. But now that the economy is doing well, it is time for interest rates to head back up. It would not be surprising to see interest rates at 4.75% by year-end. What does this mean to you if you are buying or selling in 2017?
First Time Homebuyer – If you are a first time homebuyer, the lower the interest rate, the higher your buying power, but the greater your competition. Your best bet will be to start that process sooner in 2017 rather than later.
Selling –There are different pools of buyers for each price point in the market and each is affected by interest rate changes differently. Let's analyze your situation before you take action.
Selling and Buying – If you are going to sell your home and buy another, depending on the interest rate you are paying now, the competition in the buyer pool for what you are selling and then the competition in the buyer pool for what you are buying (and how those are affected by a change in interest rates) it may be more advantageous for your transaction to happen earlier in the year, later in the year, or it may not make much difference. I would be happy to prepare an analysis on your home based on what you are paying now, what you could sell for now, and the financials for the home you are planning on buying both now and at the end of the year.
Let's set up a free consultation to review your scenario and options. Call (509) 431-5804 or email me, Connie Suehiro, Realtor, at: MosesLakeRealEstate@yahoo.com.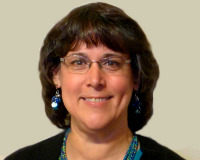 Author:
Connie Suehiro
Phone:
509-431-5804
Dated:
January 20th 2017
Views:
369
About Connie: ...