Lingering Foreclosures And Your Neighborhood
Lingering Foreclosures and Your Neighborhood
Foreclosures are a natural occurrence in any market - even in strong markets. A foreclosure can be a lengthy process that began months or even years before the home that has been foreclosed on actually re-enters the market. Once a home is foreclosed on the bank or government (if a government-owned home) can choose when the home is put back on the market, sometimes waiting for favorable market conditions.
In that time when no one is living in the home, upkeep can be a challenge. Foreclosures are known for being an eyesore and can have an even more negative effect on surrounding home values. Even before the bank claims a home, there may be signs of neglect. When the home goes months and sometimes years of vacancy it may not receive the necessary repairs and upkeep. The result may be an unkempt landscape, faded and peeling paint, and a deteriorating exterior.
The good news is that once a foreclosure is purchased it can receive a lot of care and attention by the new homeowners. Even if purchased by an investor for the purpose of turning it into a rental, property managers know that top rental dollars are gleaned by properties that show well to renters.
Foreclosure-response.org reassures us that, "In a neighborhood where the demand for housing is high, one or two foreclosures may not be much of a concern, because neighbors, with considerable equity in their homes, are likely to exert great pressure on the owner of the affected property, the government and anyone else who might be able to correct the problem."
You may still see lingering foreclosures in your neighborhood but that doesn't necessarily signify a market change. Contact me, Connie Suehiro, Realtor, if you have any questions about a foreclosure property you see and its potential implications for your area. My number is 509-432-5804 or send an email to moseslakerealestate@yahoo.com.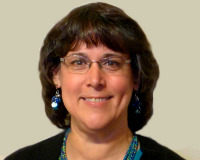 Author:
Connie Suehiro
Phone:
509-431-5804
Dated:
January 28th 2017
Views:
251
About Connie: ...