Seller Strategies For Evaluating Multiple Offers
Seller Strategies for Evaluating Multiple Offers
If you are considering a sale in our market right now, depending on the price point, area, and property amenities, you may receive multiple offers for your property. Although price will likely be at the top of your list of variables to measure, there are a number of other items that may be included in the offer that should be evaluated:
Price – Although this is the primary concern for most sellers, there is more at stake than just money. Read on!
Escalation Clause – Savvy buyers may include an escalation clause which allows the price to inflate to a certain amount dependent on what other buyers have offered.
Earnest Money – Buyers include earnest money which represents the buyer's ability to complete the transaction as outlined in the contract. In the event the buyer defaults, the seller would be able to keep this money. In our market, it is not unusual for a buyer to put up between $500 and $1,500 in earnest money.
Sale of Buyer's Current Home – Do the buyers have to sell their home before buying yours? When there are other buyers and sellers in the mix and your home sale can be affected by their financial soundness and ability to close, this needs to be taken into consideration.
Financial Position – Sellers are picky about the price of the home and how the home is paid for. There are a number of things to consider in this category such a how much of a down payment the buyers are coming up with or if they are paying cash, what financial institution is the financing through, and what type of loan are they getting.
Appraisal – If the buyer is getting a loan from a bank, the bank will require an appraisal done on the property to make sure their financial interest is protected. But what happens if the appraisal comes in lower than the purchase price and the bank won't loan the full amount expected? How submitted offers address this situation need to be evaluated.
Inspection and Requested Repairs – Did the buyers get a pre-inspection or do they plan on having one after the offer is accepted? What will happen if the buyer finds items that they want to negotiate to be repaired? Different buyers have different comfort levels when it comes to these issues and this is a top variable to evaluate and determine the parameters that are most advantageous for you.
Additional Items – Do the buyers want the chandelier in the dining room? How do you feel about that?
Closing Date – How does your preferred closing date concur with theirs?
Rent Back – If you need more time to move out after closing and get your next home transaction in order, will the buyer allow for a period of time to rent back the home for a few weeks up to a month or two?
As you can see, there is so much more than price to consider when evaluating offers. If this has you overwhelmed, don't worry! We will be there to help you evaluate the offers and determine the best course of action for you. Contact us at 509-765-3463 and 509-246-6369.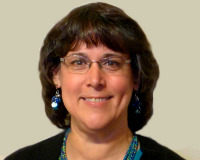 Author:
Connie Suehiro
Phone:
509-431-5804
Dated:
April 11th 2017
Views:
613
About Connie: ...